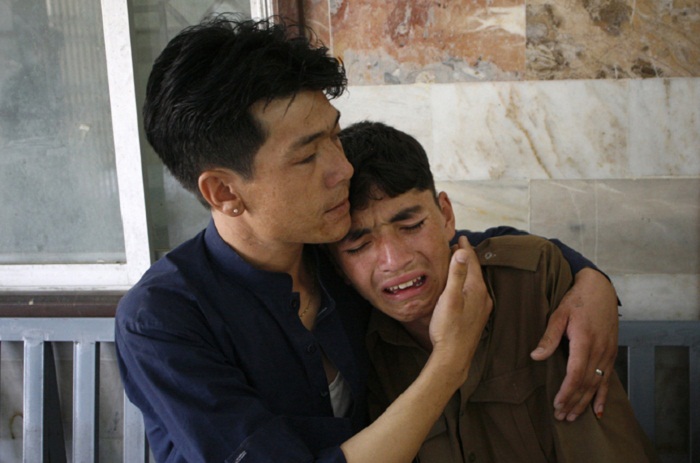 Pakistan's Hazara: 'It's like living in jail'
Surge in sectarian violence puts Pakistan's minority Hazara community in state of fear and frustration.
By Purvi Thacker
Hazaras are experiencing increasing persecution, during the current wave of sectarian violence in Pakistan [Reuters]
In a room, empty except for an old cupboard with an orange dupatta-covered suitcase on top, Muhammed Reza Wakil, senior vice chairman of the Hazara Democratic Party (HDP) looks at the computer screen.
Wakil is housebound, his contact with the outside world restricted largely to Skype calls, because of concerns he has for his safety as a member of the Hazara community.
There has been an undercurrent of change taking place within the Hazara community after the kidnapping, torture and killing of a 6-year-old Hazara girl, Sahar Batool.
Sahar, the daughter of a gardener, was taken from outside her home on October 28 and murdered. Her body was later found in a garbage dumpster. The event has left an already vulnerable community clamouring for justice.
Wakil expresses the frustration of those he represents who fear the child's murder will be not be classified as part of the minorities' persecution but as a local crime instead.
"This is different from a religious procession during Muharram which takes place outside the Hazara enclaves in Quetta," he tells Al Jazeera.
"Sahar's body was found in a garbage dumpster within the cantonment area, which is supposedly secure."
The Hazaras, a Persian-speaking Shia minority, immigrated to Quetta, the provincial capital of Balochistan from Afghanistan more than a century ago. Descendants of the Kushans, whose lineage also has Mongol influence, their communities are today found in parts of Afghanistan, Iran, Pakistan, India and central Asian countries like Turkmenistan and Kazakhstan.
Easily discernible due to their Central Asian features, the Hazaras have experienced increasing persecution, during the current wave of sectarian violence, spreading across Pakistan. According to …read more
From:: Hazara People