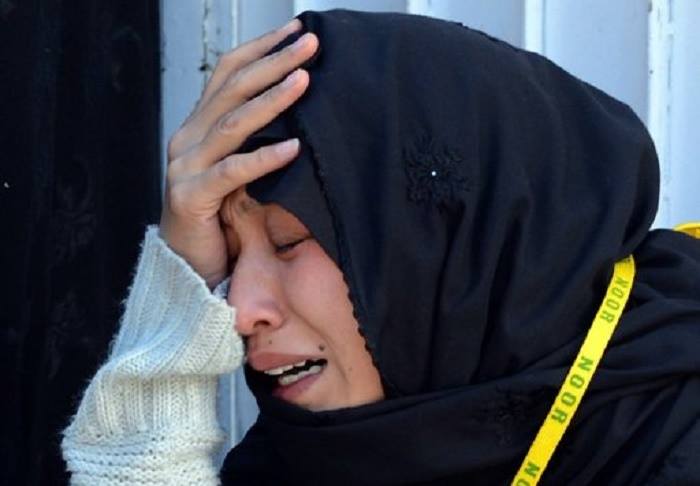 By Mohammad Zafar
Living a life without a male member is next to impossible for a woman in a male dominated society like Balochistan. However, when it comes to the Hazara women, the tale of their dependency and woes reveal heart-wrenching stories. Their lives are surrounded by countless problems ranging from the burden of livelihood expanses to health and education of their orphan children.
55-year-old Aiziza is living in a rented house at Hazara town with her 20 years old daughter Aqila. She lost her husband, Ghulam Hussain, 70, who was a vegetable vendor, and died in a bomb blast outside at his cart just ahead of Eid festival.
They pay eight thousand rupees for a month for their rented house. Aziza and her Daughter are being helped by their neighbor for livelihood-food and other necessities of life. "My husband promised of shopping on Chaand Raat for me and my daughter," she recounts, "explosion eroded my all happiness." "Our Eid day passed in sobbing with the funeral prayer of my husband," she said.
She questioned as to why her community is being targeted since they have not committed any such crime which should be awarded with such brutal punishment. "Is my crime is sect or do I look strange?" she questioned.
"For what crime my husband was killed?" she questioned with tears welling down from her eyes, adding that without a male member it is impossible to go out from Hazara Town. "Our only resort for treatment and healthcare is the un-registered doctors as we can't go out for the very purpose," she said.
Yet such another case is that of a lady named Madina. She is a widow and a mother of six children. Her husband, Nadir Shah, was a taxi driver who was shot dead by unknown assailants. Her all 6 children are in …read more
From:: Hazara People