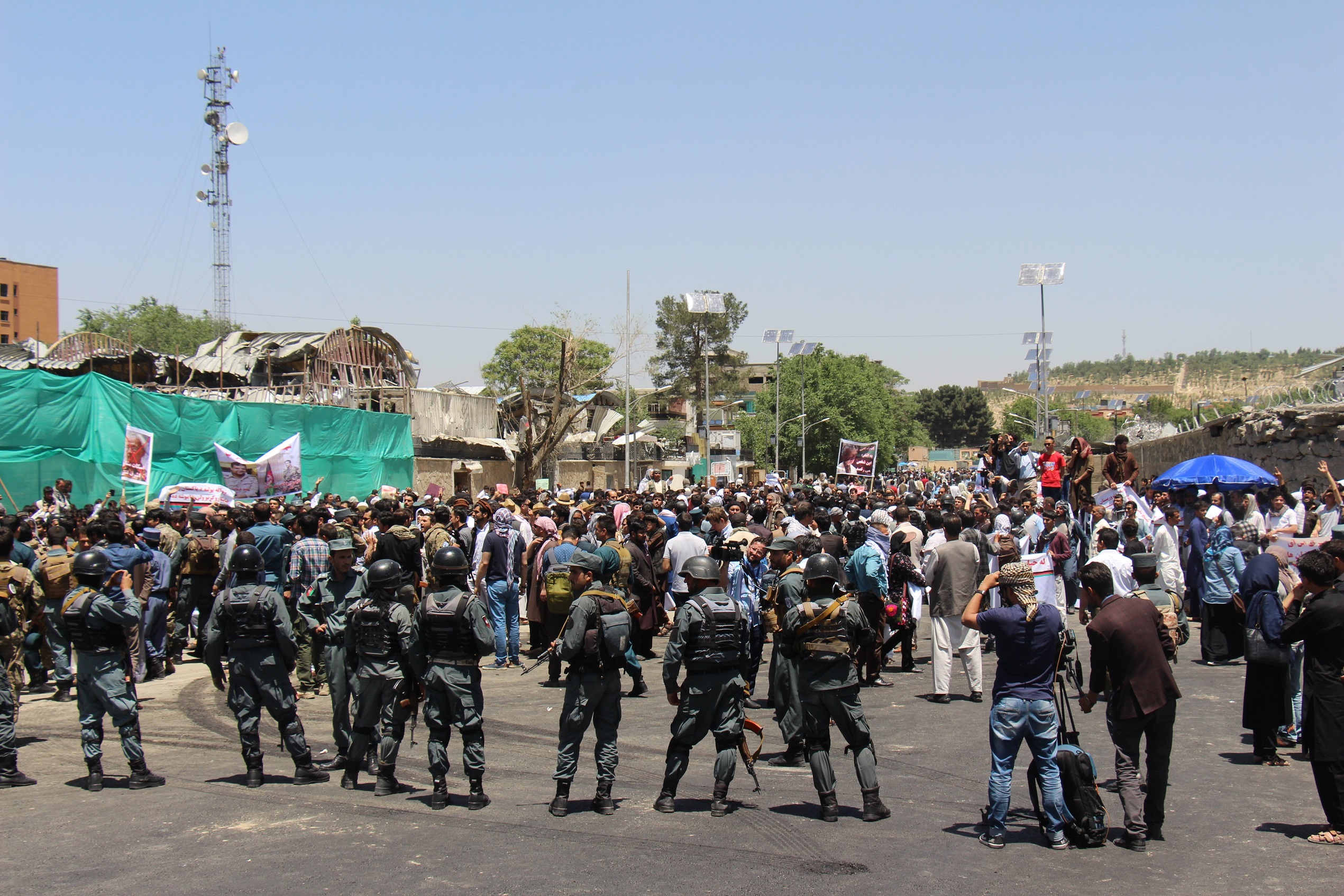 by @NikValentini
On Wednesday 31 May a terror attack shook the capital Kabul leaving at least 90 people dead and more than 400 wounded. Many buildings have been badly damaged including some embassies present in the area. While the German Embassy staff employees saved themselves only because they received an earlier warning of the threat, most of the people in Kabul have not been so lucky.
According to many reports, the huge bombing has been carried out by a tanker contracted by embassies and belonging to the private company of Mirwais Yasini, a renowned MP from Nangarhar. Intelligence sources claim that the attack was organized and conducted by the Haqqani Network with the support of the Pakistan military Intelligence ISI but many people in Afghanistan believe that the attack would not be possible without an inside hand.
Quoting NDS sources, Afghan TV implicates member of parliament, Mirwais Yasini, in Wednesday's deadly Kabul attack https://t.co/wju2Bwa2PJ
— Akmal Dawi (@akmaldawi) June 1, 2017
Incredibly to this day Mr. Yasini has not been interrogated on why the terrorist had one of his tankers. In response to the attack President Ashraf Ghani ordered the execution of eleven Haqqani network prisoners. Taliban threatened that if the terrorists will be executed, foreign hostages will be killed in retaliation.
After some hours from the attack, a protest erupted when hundreds of people gathered together in Kabul to demonstrate against a government considered unable to ensure security to its own citizens. While most of the people demonstrated peacefully some of them reacted angrily and started to throw stones at the police.
Kabul demonstration – July 2017 photo by Sharif Ahmadi
Security forces opened fire on the crowd, killing seven people and injuring dozens. Among the dead there was even the son of senator Ezadyar. The youngest victim was only 8 …read more
From:: Hazara People