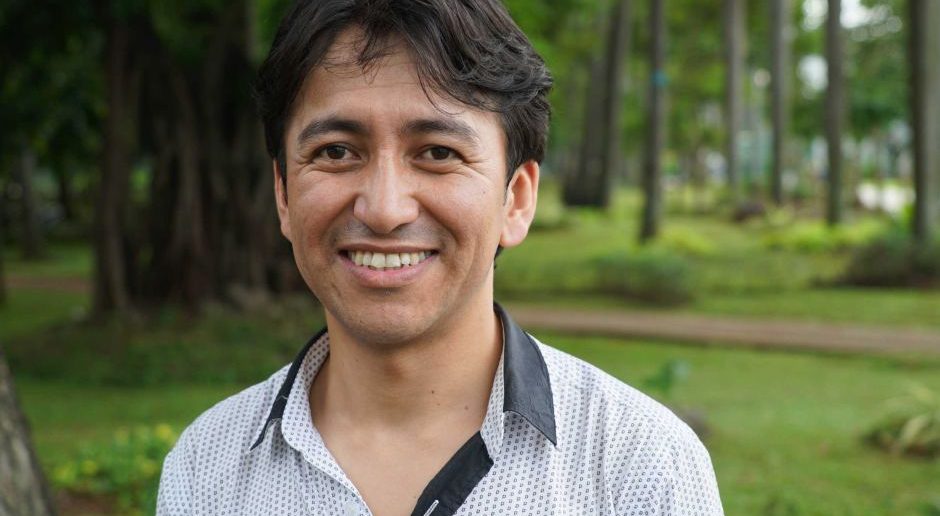 by Adam Harvey ABC News
Share List
Asylum seekers awaiting resettlement in Indonesia say they are not about to jump on boats to try to take advantage of Australia's refugee deal with the United States.
The town of Bogor in the hills outside Jakarta was once a staging point for asylum seekers hoping to get to Australia by boat. Not any more.
PHOTO: Khalil Payeez fled Pakistan three years ago. (ABC News: Ari Wu)
Khalil Payeez, a Hazara who has lived in Bogor since fleeing Pakistan three years ago, says it is widely understood that the route by sea is blocked.
He says this week's announcement by the Turnbull Government about an asylum seeker deal with the US won't change anything.
"People now they know if they want to go by boat, they can't make Australia their home," he said.
"We have the small clips on YouTube everywhere, in different languages. I don't think we can go.
"The community, they are living in Indonesia, they quite happy with the process also. They are comfortable with the UNHCR. Although it is a bit slow."
Refugees who apply for resettlement from Indonesia can wait for four or five years before they are accepted by another country.
Mr Payeez registered as a refugee three years ago.
He is hopeful of being accepted by a third country such as the United States or Australia — and for refugees like him, leaving on a boat now would jeopardise everything.
The US and Australia have agreed to a one-off refugee resettlement deal for people on Manus Island and Nauru. This is what we do and don't know about the agreement.
Word of the US deal has got out, says Paul Dillon, a Jakarta-based project officer with the International Organisation for Migration (IOM).
"There's a high level of awareness, and many of the people in our caseload are fairly …read more
From:: Hazara People